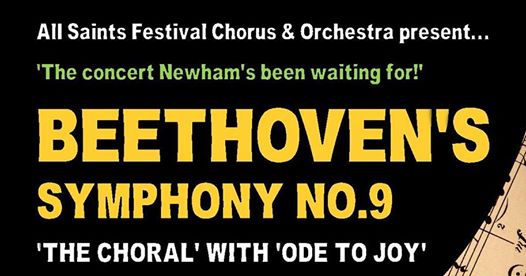 Symphony No. 9 in D minor op 125 (Choral Symphony) by Ludwig van Beethoven is one of the most famous pieces of music ever written. Instantly recognizable, it is unusual in featuring singing by four soloists and a full choir. The words are based upon a poem by Friedrich Schiller, Ode an die Freude (in English: Ode to Joy  or, perhaps freedom). The poem has a strong message to all mankind: it is about living in peace and harmony together.
This is an ambitious piece to be tackled by a small ensemble and we are encouraging all who enjoy singing to join the chorus for one night only for the price of a ticket.  If you are interested please contact us through Facebook or email enquiries@allsaintschorus.org.
The concert will take place at West Ham Church, Church St, London E15 3HU. Tickets are available here.
Supported by grants from the All Saints Chorus Trust